A thick and creamy vanilla cheesecake mixture decorated with a tasty raspberry ripple sauce.
A high energy, ready-to-eat sugar jelly cup.  In 5 flavours – Raspberry, Orange, Pineapple, Strawberry and Lime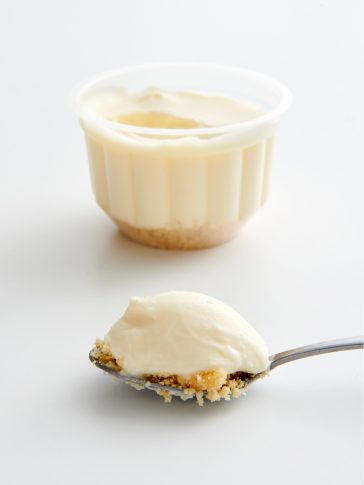 Real cream and creamed cheese vanilla flavoured mixture atop Gluten-free, buttery, biscuit-crumbs layer.  Popular also without biscuit layer for dysphagia/puree diets.  Available in food service trays for you to reserve..