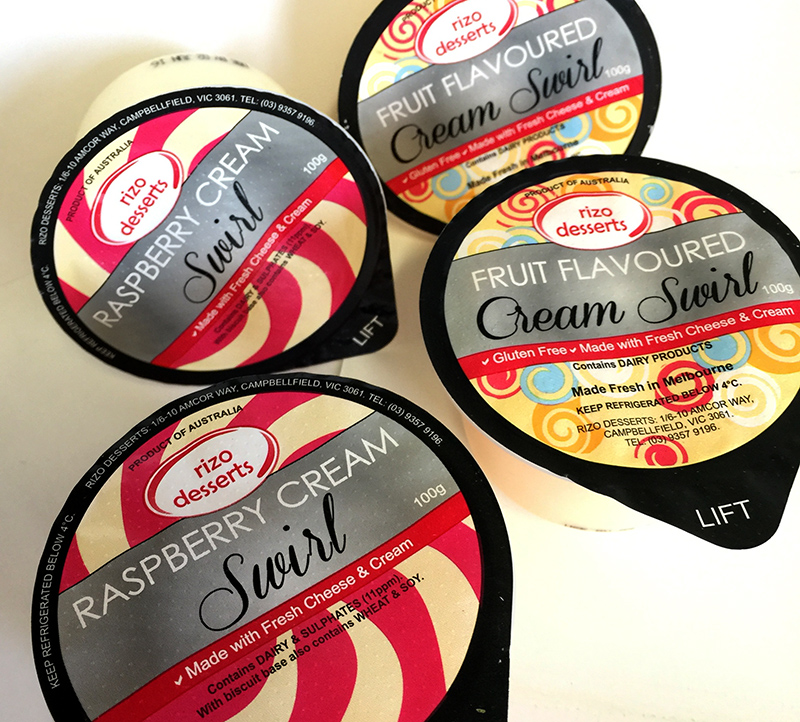 We don't often have things to brag about but our Raspberry Swirl dessert got a Gold Medal AND the top score in the Non-Frozen Dairy Dessert in the National  Dairy Industry Association of Australia awards.
Only one other company got a Gold Medal in that category and that was Fonterra but they were a few percentage points behind.  Yes, little Rizo Desserts from Melbourne beat out the big multi-national.  We are very pleased.
We are a little disadvantaged in the competition because Mousses are marked down if they're not light and fluffy but in Healthcare you need some substance so that they are suitable for Puree diets.  So even though our Chocolate and Crème Cappuccino mousses only got Silver Medals we will take that as a very good sign also.
And our Pouring Custard scored equal points with Pauls Custard (Parmalat)  for a Silver Medal.  Again we are marked down a little because we can't include egg in our healthcare custards.
So thank you to our customers who support us.  We are small against the big boys and certainly don't have the same resources BUT we are focussed on Healthcare.  We like making patients happy and enjoy helping you meet your nutritional and textural healthcare catering goals.